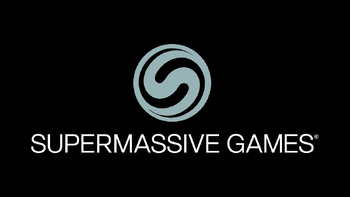 Supermassive Games is an indie game development studio located in England. They are known for the development of the sidescrolling action game Doctor Who, and the horror adventure video game for the PlayStation 4, Until Dawn.
Description
This quotation comes directly from Supermassive's official site.
"Our first releases in September 2010 were "Start the Party!" and "Tumble", which we are proud to have created for the launch of Sony's Move controller. 2011 saw the release of "Start the Party! Save the World", followed by "Doctor Who: The Eternity Clock" in 2012. Our studio has now grown to over 110 people, working on several new and ambitious AAA games. Whatever we're making, we focus on bringing innovation, enjoyment and an experience that will appeal directly to the intended audience!
We pride ourselves in lending support by way of time or funds to a number of local educational and youth sports organisations. We review our commitments to these causes annually, and if you think there is some way we can help you or your organisation, please get in touch. We would also like to say a big thank you to our business partners and industry friends who have helped and supported us over the last three years with their creative, technical and professional expertise."
Supermassive's Projects
Year
Title
Platform(s)
2009-2010
LittleBigPlanet
PlayStation 3
2010
Big Match Striker
PC
Tumble
PlayStation 3
Start the Party!
Sackboy's Prehistoric Moves
2011-2012
LittleBigPlanet 2
2012
Doctor Who: The Eternity Clock
PC, PlayStation 3, PlayStation Vita
Killzone HD
PlayStation 3
2013
LittleBigPlanet PS Vita
PlayStation Vita
Walking with Dinosaurs
PlayStation 3
2015
Until Dawn
PlayStation 4
2016
Until Dawn: Rush of Blood
PlayStation VR
Tumble VR
2017
Hidden Agenda
PlayStation 4 (PlayLink)
2018
The Inpatient
PlayStation VR
Shattered State
Mobile Game
2019
The Dark Pictures: Man of Medan
PlayStation 4, Xbox One, PC
2020
The Dark Pictures: Little Hope
PlayStation 4, Xbox One, PC
2021
Little Nightmares II: Enhanced Edition
Playstation 5, Xbox Series X/S, PC
The Dark Pictures Anthology: House of Ashes
Playstation 4, Playstation 5, Xbox One, Xbox Series X/S, PC
2022
The Quarry
The Dark Pictures Anthology: The Devil in Me